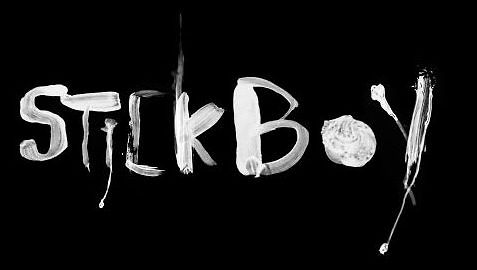 Innovative murals and provocative posters confront the issue of bullying, in preparation forThe World Premier production of STICKBOY 
A revolutionary new opera 
Composed by Neil Weisensel • Libretto by Shane Koyczan 
Vancouver, BC ~ Four of Vancouver's most prominent mural artists are provoking thought and discussion on the issues of bullying with powerful outdoor paintings on construction hoardings and exterior walls of buildings in Vancouver. The murals are part of an awareness campaign leading up to Vancouver Opera's world-premiere production of Stickboy, a revolutionary new opera composed by Neil Weisensel with libretto by world-renowned spoken-word artist Shane Koyczan. 
VO, in collaboration with marketing communications agency DDB Canada Vancouver, has commissioned Nick Gregson, Carson Ting, Ben Tour and Ola Volo to create the murals on construction hoardings on the Downtown Eastside and the Cambie corridor, and on the exterior walls of two eastside buildings. The four artists were invited to respond to the story of the opera, and were asked to interpret the "monster" that lives inside the opera's central character, a young and sensitive boy who reacts violently to repeated acts of bullying over a prolonged period of time. 
Work begins Thursday October 9, 2014 on three of the four murals. The mural by Ben Tour has been completed. They can be viewed while in progress and after completion until the end of the run of Stickboy on November 7, 2014, at: 
Hoarding at 101 East Hastings Street (corner of Columbia Street), Vancouver – Nick Gregson 
Exterior of 1000 Parker Street, Vancouver – Carson Ting 
Exterior of Bomber Brewing, 1488 Adanac Street (corner of McLean Drive), Vancouver – Ben Tour 
Hoarding at 3106 Cambie Street (corner of West 15th Avenue), Vancouver – Ola Volo 
Provocative Posters 
The awareness campaign developed with DDB Canada Vancouver also includes series of provocative posters located in three Canada Line stations, which use confrontational statements to inspire reflection and empathy for those who are bullied, as well as to build awareness of the world-premiere production of Stickboy. 
The posters at Vancouver City Centre, Yaletown/Roundhouse and Broadway/City Hall confront passersby with aggressive statements that amount to bullying. Each statement is followed by a tagline telling the reader that they have just been bullied for 30 seconds; imagine what it feels like to be bullied for years. 
"The issues of bullying, and more broadly of how we treat those who are 'different' from us, are profoundly important to our community and to the world," says James W. Wright, Vancouver Opera's General Director. "We believe that the mural artists, and others who contribute their work online, will bring additional depth and a variety of voices to the discussion of the issues that the opera so eloquently raises." Added Wright, "We hope that the posters, too, provoke reflection and discussion, for they are meant to illustrate, with force and immediacy, that bullying occurs everywhere and touches everyone."