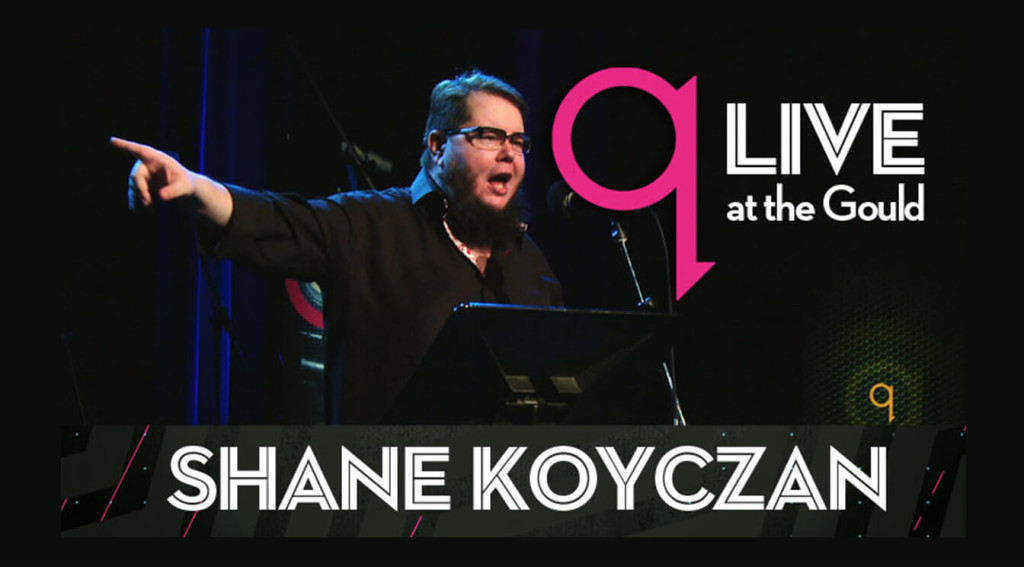 Watch: http://www.cbc.ca/player/play/2664897081
Posted by Q staff, CBC Publicity: CBC Q 
It's almost show time! Q's new fulltime host Shadrach Kabango, better known as Shad, will take to the stage at Toronto's Glenn Gould Studio on Monday, April 20. In a two-hour special recorded before a sold-out theatre, Shad will unveil several changes we've been working on behind the scenes. 
The show will be live streamed from 9 a.m. to 11 a.m. ET at CBC.ca/q. It will air on CBC Radio One at 10 a.m. (10:30 NT). Those in Toronto who couldn't get tickets to the show are invited to watch it at a live public screening in CBC's atrium, starting at 8:45 a.m. 
Our exciting line-up of guests include: 
Marc Maron will take the stage to discuss his smash hit podcast WTF, and how he gets comedians from Louis CK to Jerry Seinfeld to open up about their life and craft. 
JUNO Award-winning Inuk throat singer Tanya Tagaq will perform from her Polaris Prize-winning record Animism. She will be joined by her celebrated producer/collaborator Jesse Zubotand Toronto's Element Choir. 
Canadian pianist and self-proclaimed "musical genius" Chilly Gonzales will return to Q to perform from his new album, Chambers. 
Spoken word poet, writer and performer Shane Koyczan takes a break from his current tour to perform on the show. Shad will speak to Shane about his spoken word art and delve into the process behind his poetry. 
Q's Sports Panel —Stephen Brunt, Sonali Karnick and Paul Riley — weigh in on the week's biggest sports culture stories. 
Shad will catch up with singer/songwriter Afie Jurvanen — better known as Bahamas — who recently won two JUNO Awards for his latest record, Bahamas is Afie. Afie will also perform an acoustic tune and talk about an exciting new project he's been working on for Q. 
Full Story: http://www.cbc.ca