INTERNATIONALLY RENOWNED SPOKEN WORD ARTIST, POET AND AUTHOR RETURNS TO THE ROAD 
NEW ALBUM DEBRIS WITH SHORT STORY LONG OUT NOW 
WATCH AND SHARE THE VIDEO "FOR MANY" HERE 
GET DEBRIS HERE 
"Shane Koyczan is at the heart of a Category Five creative hurricane" The Vancouver Sun 
"a symbol of hope …Canada's best known spoken word poet" CBC The National 
"heartbreaking but ultimately uplifting" Huffington Post 
"dazzling wordplay" The Globe And Mail 
"haunting and beautiful" Pop Matters  
"unapologetically taps emotion: the deep, real feelings we aren't generally encouraged to express in public" 
VUE Weekly 
"Shane Koyczan's most prominent attribute as an artist might well be his fearlessness" Victoria Times Colonist 
"a beacon of hope and change" The Georgia Straight 
"Poetry isn't a problem when it's this cool" Metro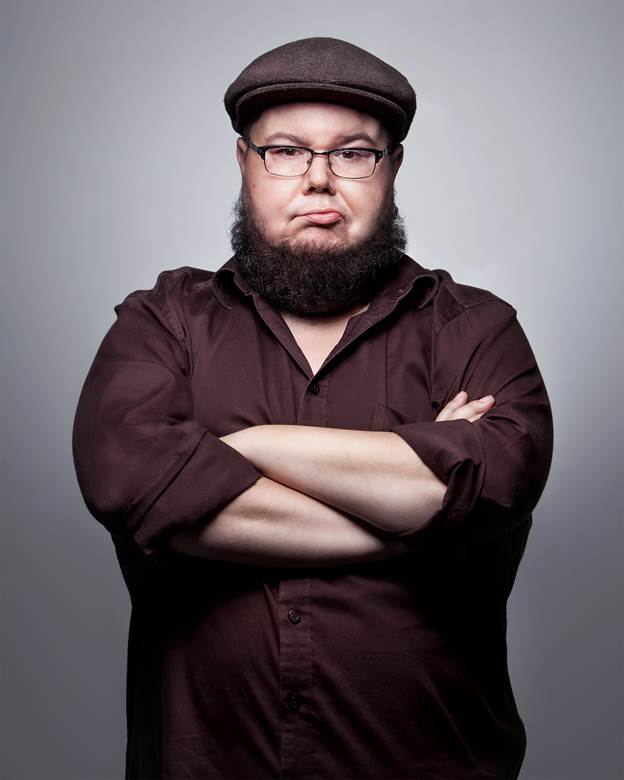 After a sold out coast to coast Canadian tour last spring in support of his album and graphic novel Silence Is A Song I Know All The  Words To, and dates last fall in support of Shane Koyczan And The Short Story long's third album Debris last fall, Shane Koyczan is once again taking the show on the road. The tour will go straight across Canada to the east coast before dates in Hawaii, Australia and performance at Telluride Blues Festival in Colorado. All tour dates are listed below. 
Recorded and engineered by Corwin Fox and mastered by Brock McFarlane, the title track from Debris features vocals from Ani DiFranco and the video for "For Many" was directed by 2016 JUNO Award nominee Ben Clarkson. 
WATCH AND SHARE THE VIDEO "FOR MANY" HERE
LISTEN TO AND SHARE DEBRIS TRACK "RED LIGHTS" HERE
WATCH THE VIDEO FOR "HEAVEN OR WHATEVER" TO HERE
WATCH THE VIDEO FOR"TROLL" HERE
ABOUT SHANE KOYCZAN: 
Shane Koyczan is an internationally renowned spoken word artist. He has emerged as a creator of poetry that dares to belong to the people and speak directly to them in their own voice.  In 2013 he collaborated with animators to make the anti bullying viral video To This Daywhich has now had over 18 million views. He performed a customised version For The Bullied and the Beautiful to acclaim at the 2013 International Ted Conference in California. 
His first published collection of poetry, Visiting Hours was the only work of poetry selected by both the Guardian and The Globe and Mail for the Best Books of the Year lists in 2005. He followed up this success with Stickboy a novel in verse that chronicles the dark and lonely journey of a bullied child gripped by helpless rage. Koyczan shines a light into the bleak world behind some of the most incomprehensible acts in our culture, and also shows the healing power of love.  Destined to become a classic, it was written for anyone who has ever been a child,Stickboy continues to be hailed by teachers, academics and mental health experts alike for its deft handling of the subject of bullying. 
In 2014 Shane released Silence Is A Song I Know All The Words To, his first graphic novel. Shane once again covered many beautiful and thought provoking pieces relevant to our time. Troll, a poem about cyber bullying and the challenges of managing and understanding this new breed of abuse by critically examining the deep and hurtful wounds of participating in this digital generation. Silence Is A Song graphic novel is accompanied by a collection of songs of the poems featured in the novel, an astonishing musical collaboration with Cayne McKenzie of We Are The City and Hannah Epperson. 
Shane however, is best known for his award winning spoken word performances. With his rhythmic verse in high gear, he navigates his audience through social and political territory with a furious honesty and a tender humanity that has brought audiences to their feet in New York, London, Edinburgh, Sydney, Stockholm and LA to name a few.  He has received five star reviews for his performances around the world. Koyczan is truly an extraordinary talent that has blown the dust off the traditional designation of "Poet".