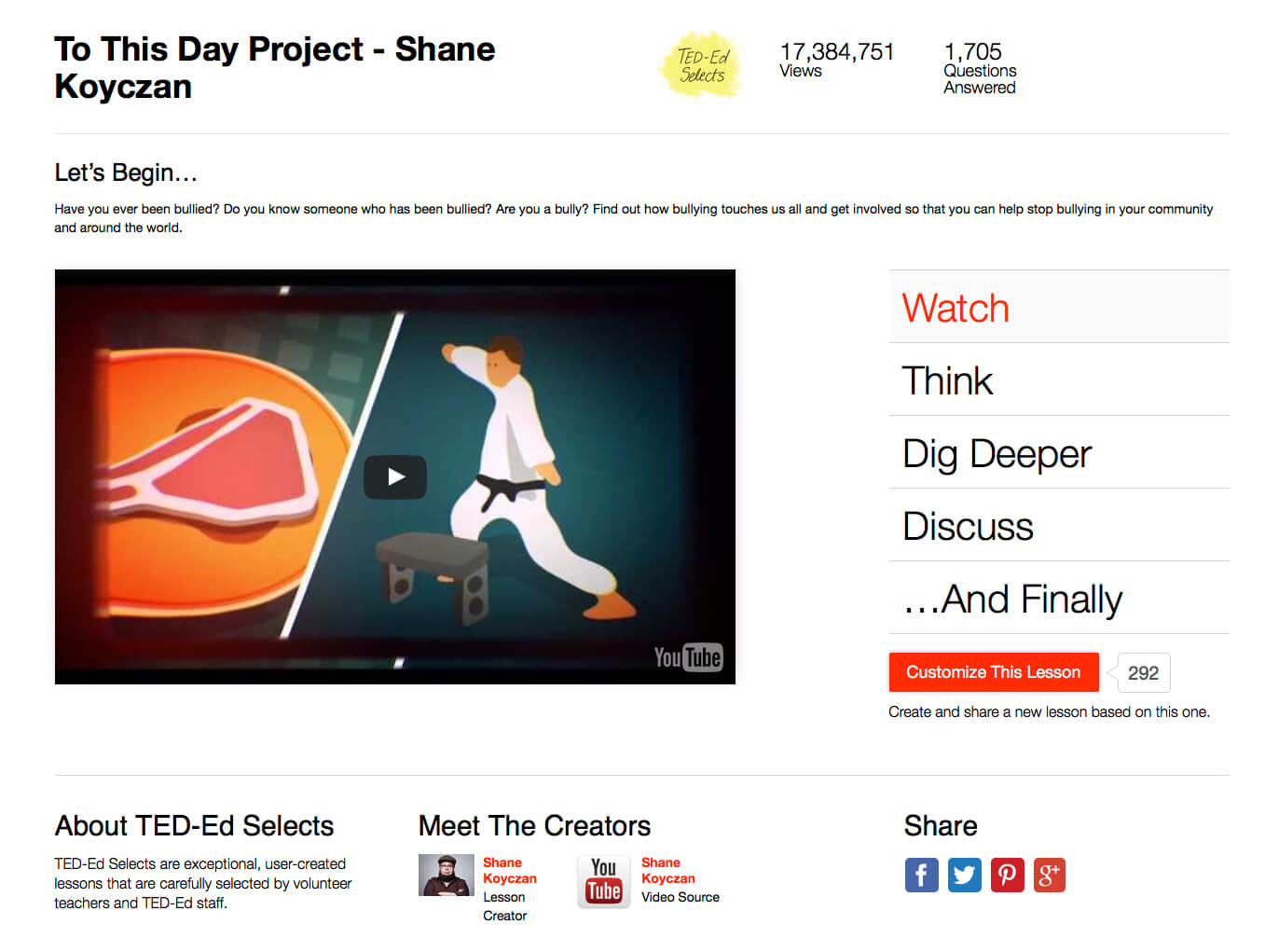 As you probably already know Shane Koyczan did a TED Talk in February this year after the huge success of his viral video "To This Day". After appearing at TED he connected with TED Education to create a classroom tool to get a discussion going about bullying. 
Thanks to the visionaries at TED Education especially that of Jordan Reeves, for creating this fabulous tool that is now available to those wanting to discuss the issue of bullying, as well as resources for those struggling with it. It is free to use and there are discussion boards there to get people talking about this important issue. 
Click HERE to see the To This Day classroom tool.